CHP'S BAKAN SHARED THE CONVERSATION
CHP Izmir deputy Murat Bakan has shared the chat screen with postal service's distribution department. PTT' has been given an assignment on March 25, 2019 with the number 1496 saying "Izmir postal service centre has accepted 490.000 newspapers without delivery address; on the attached address list there will be distributed 1 issue each in residential areas, with 2 issues in shops. We kindly wish this delivery to be completed swiftly and no malfunction to take place." On March 26, 2019 a note has been issued by PTT Headquarters with "top priority" mark; "The 490.000 issues of newspapers without delivery address have been delivered to your central office. The headquarters wishes for fast delivery of all the papers in accordance with the plans attached and a completion report to be submitted back latest on March 28, 2019, without any delay."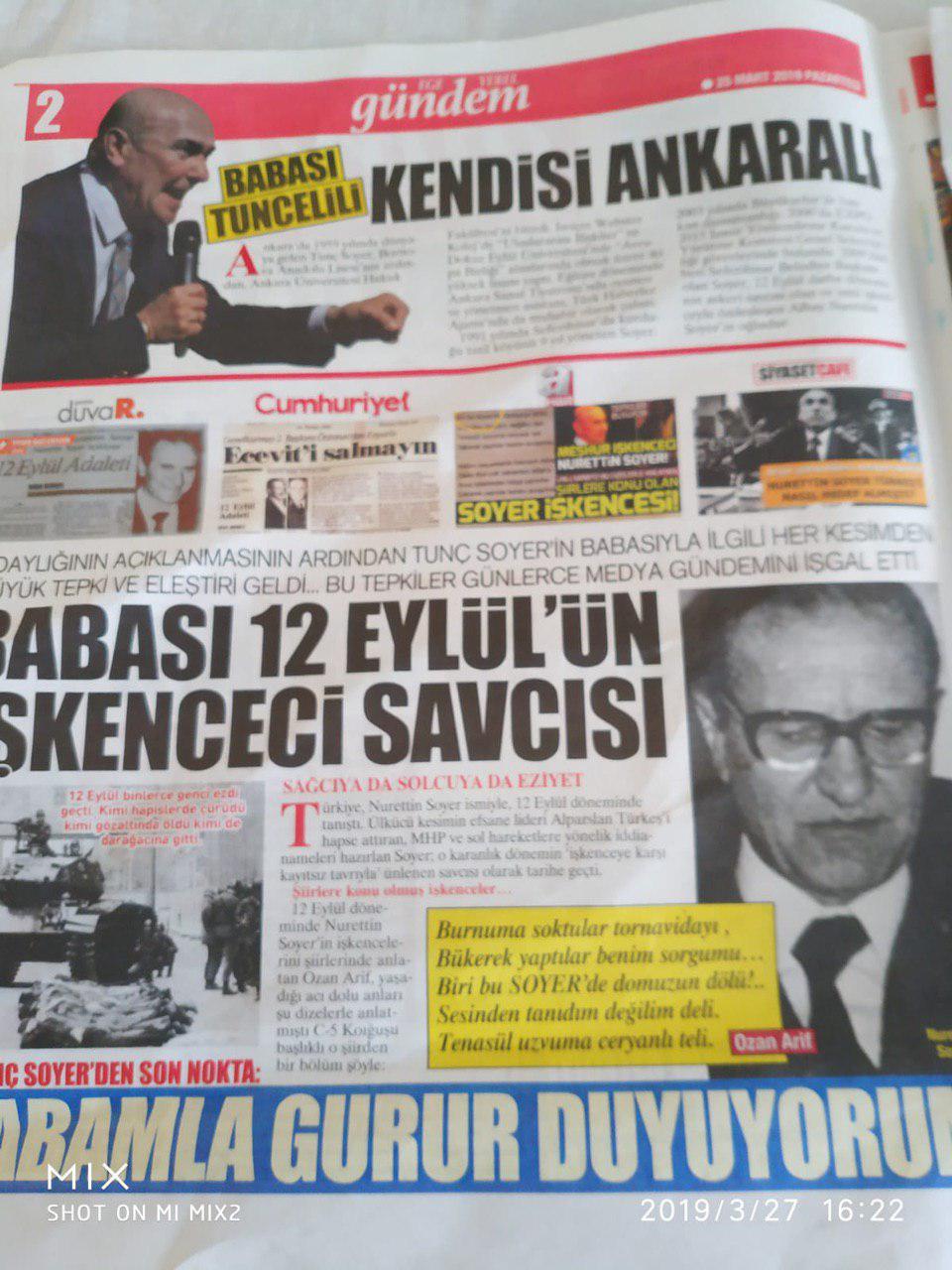 WHOSE IS THIS PAPER?
CHP deputy Murat Bakan shared some of the "news articles" published on the paper and said "the so-called newspaper which is full of insulting false-accusations targeting our party and the municipalities governed by CHP. Who is paying ₺98.000 for distribution of such a paper, who owns Ege Yerel Gündem Gazetesi? Who is its owner and where is it located? We have not come across any healthy information. There is a person who is cited as the owner and he has no idea about his ownership and is opening a lawsuit against this. It is not listed in the Press Advertising Institution as of March 2019. Who are preparing this publication? It is rumouored that PTT is going to distribute this for ₺0.20 per issue, who is paying this price?"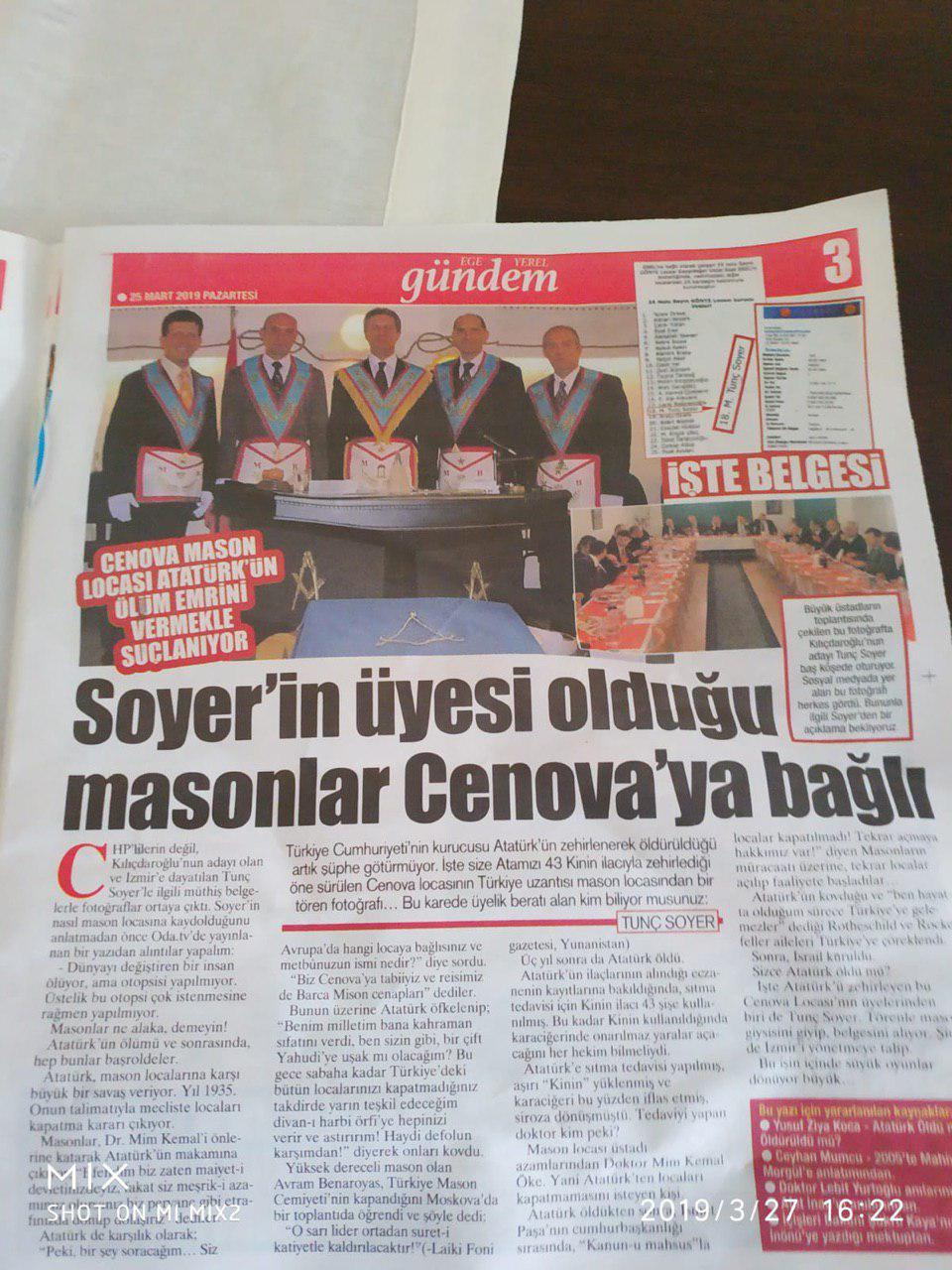 CRIMINAL COMPLAINT
CHP deputy Bakan continued his words "this is distribution of insults in a shady manner and it is illegal. According to the regulations for PTT on Article 37 it states that 'during election periods PTT reserves itself from distribution of any material for or against any political party in order to avoid losing neutrality from the beginning of election periods until the end. Such publications can only be accepted for delivery by PTT in a closed envelope in paper format.' PTT is acting against the law and committing a crime by being part of this. We will file criminal complaint."
DELIVERY PERSONNEL DISTRIBUTING PAPERS
CHP deputy Bakan added "misuse of public funds and resources is a Presidential Palace propaganda. They are attacking with all they have; they are in great fear. Now it is the delivery personnel being turned into Palace's propaganda tools. What we understand from the written orders is there is a schema of distributon designed by someone, unknown people who 'own' the newspaper. They deliberately put 'without an address' in the order; meaning all post delivery personnel is simply going to distribute the paper wherever they go. This is unlawfulness. This is tyranny on PTT employees, making them tools for propaganda."